Overview
We are reviewing the inventory battlefield designation for the Battle of Pinkie (September 1547). We would welcome comments from the public on our revisions to the inventory battlefield record. 
The Battle of Pinkie was fought across the area of coastal plain now mainly agricultural land and the settlements of Musselburgh, Wallyford, Carberry and Whitecraig in East Lothian. Pinkie is believed to be the largest single battle ever fought in Scotland in terms of the numbers of combatants involved.
The Battle of Pinkie was added to the inventory of battlefields in 2011 in recognition of its national importance. Find out more about inventory battlefields.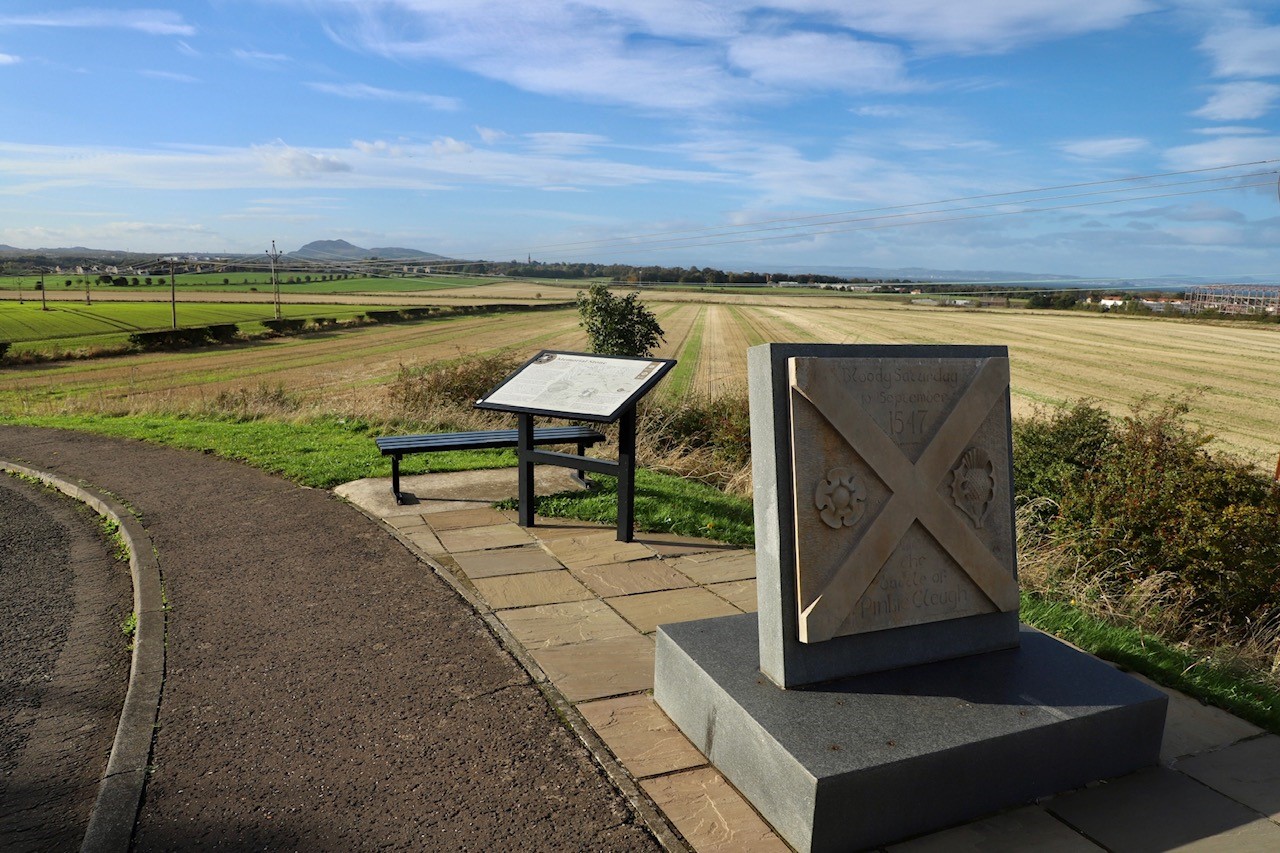 Pinkie memorial looking towards Howe Mire and Inveresk (copyright HES)
What's changing?
We have updated the record to take account of research since 2011. No changes are proposed to the existing boundary of the designation. However, we have updated the maps that accompany the record, by removing a troop deployment map, and updating the landscape features map. Have a look at the updated landscape features map here. 
Respond to the consultation
Members of the public are encouraged to send in their views about revisions to the inventory record for Pinkie. Email your comments about this case or contact us via the Heritage Portal. 
Find out what comments we consider and what happens next in our guide and the video below.