Overview
We are proposing to list Tollcross Fire Station in Edinburgh – a very striking example of a Postmodern building that takes elements of traditional Scottish architecture, such as the drum tower, oriel windows, and cupolas, and reinterprets them in a playful way. The building opened in 1986 and was designed by the Department of Architectural Services at Lothian Regional Council to replace the previous the Central Fire Station in Lauriston Place, built in 1898 (listed category A, LB30123).
Tollcross Fire Station has remained largely unchanged and is prominent within its urban setting on West Tollcross and Ponton Street. It incorporates a large training yard to the rear with a curved drill tower, boundary walls and bespoke gates, and also features a metal panel relief sculpture by David Roxburgh on the main elevation,
The building is a notable example of public-sector architecture in Scotland from the 1980s, and its design quality is exceptional when compared with other stations from the later 20th century. Its innovative design is both highly functional and artistic. It is an early and important example of Postmodern architecture in Scotland.
We have launched this public consultation to gather views on listing this historic building in recognition of its special architectural and historic interest. Find out more about listed buildings.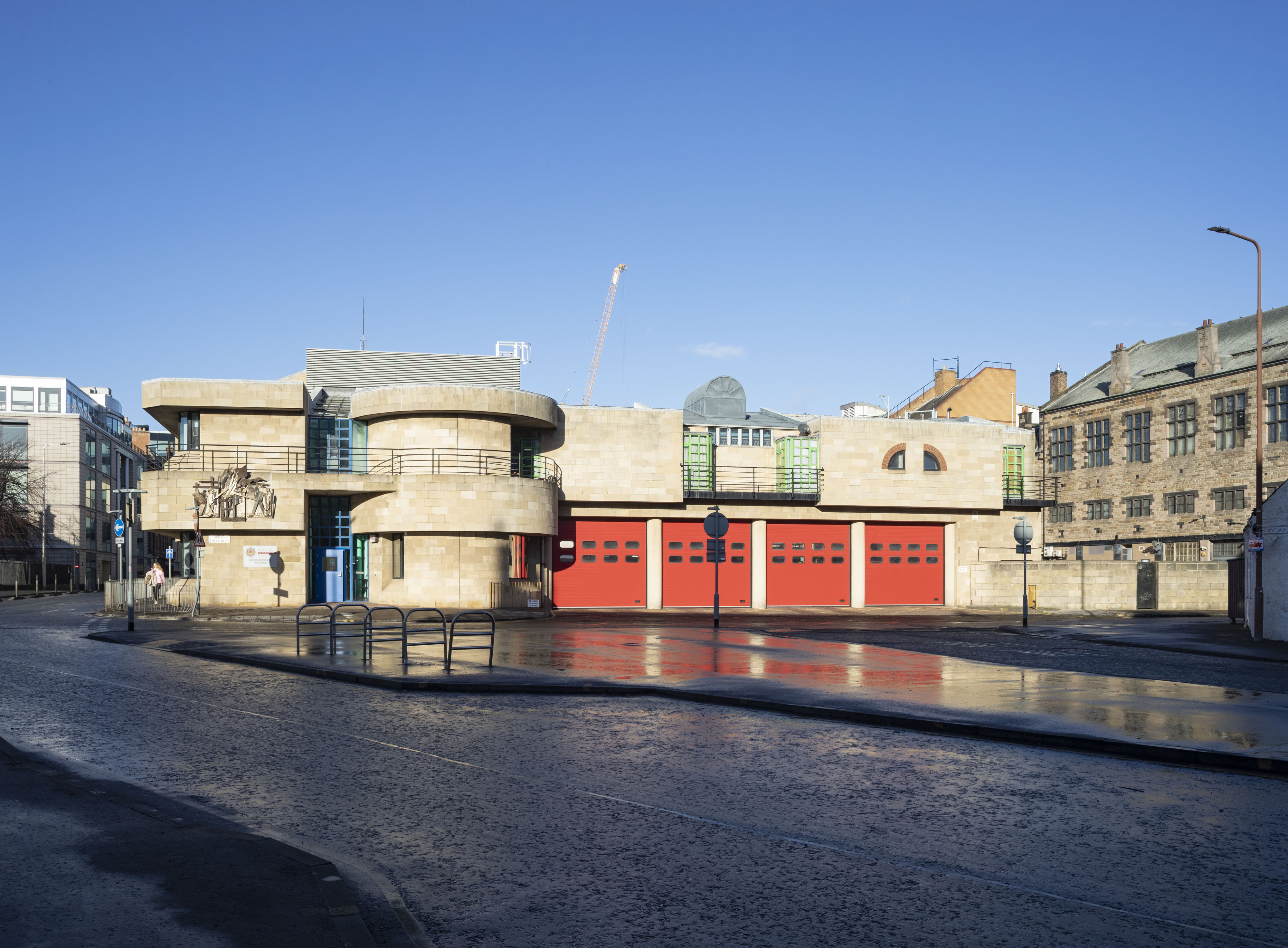 Members of the public are encouraged to send in their views and comments. Email your comments about this case or contact us via the Heritage Portal. 
Find out what comments we consider and what happens next in our guide and the video below.
For a version of this video in British Sign Language, please visit our Youtube channel.