Overview
West Lothian Council has asked us to designate Livingston skatepark as a listed building.
Listing the site would not prevent it being used as a skatepark. It would ensure that its importance is taken into account in future decisions about its management.
To help inform our assessment, we are gathering comments and information from people who know and use the skatepark, and/or have a view on its design, history and significance. 
The skatepark was designed by architect, Iain Urquhart and was opened in Almondvale in 1981. The skatepark was first extended around 1992 and again in 2013.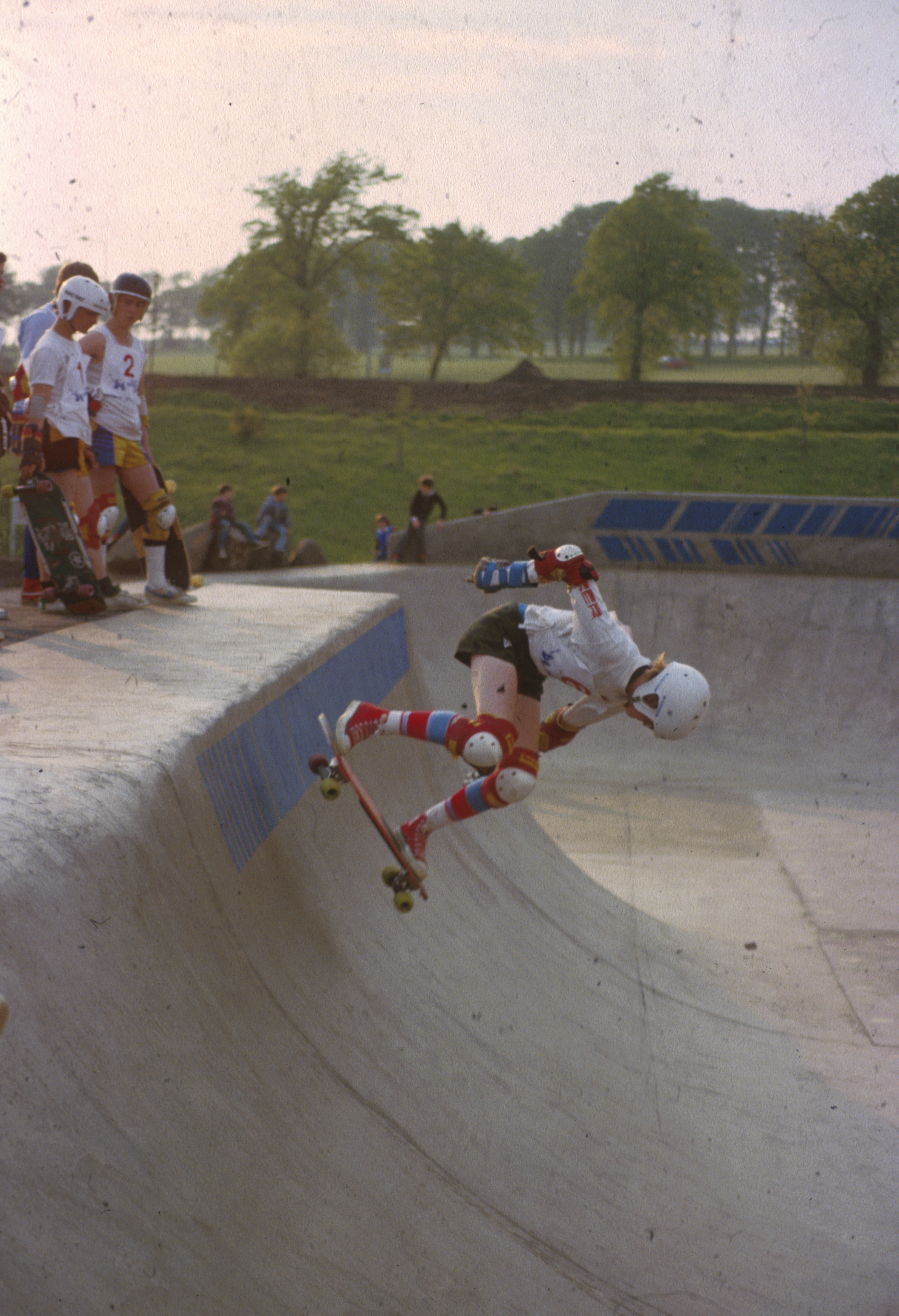 Skateboarding at Livingston, May 1981 ©West Lothian Archives and Records Centre – Image exempt from creative commons licence.
We want to know what you think about the skatepark and if you think it is of special architectural and historic interest. 
Find out more about listed buildings
A building may become listed if it is of special architectural and historic interest. Our detailed selection guidance for listing designation and the policies we work to are published in the Designations Policy and Selection Guidance document. 
Why your views matter
We'd love to hear your thoughts about Livingston skatepark. You can give us your views by completing the short questionnaire below. We are also keen to receive any more information that you might have about the skatepark, which will enhance our understanding of its significance.
Skateboard Scotland, the official governing body for skateboarding, has helped shape this survey and is also interested in how people feel about Livingston Skatepark. If you provide your consent (Q8 of this survey), we will also forward responses to them for their interest.
This questionnaire usually takes 5-10 minutes to complete.